Decrease Your Stress With This CBD-Assisted Self-Care
CBD Education Series
Spring is finally here, and after a long winter, it's time to unwind and enjoy the season. One great way to relax and de-stress this spring is by incorporating CBD into your self-care routine.
CBD, or cannabidiol, is a compound derived from the hemp plant that has been shown to have many potential health benefits, including reducing anxiety and promoting relaxation. We put together 6 great ways to unwind with CBD this spring: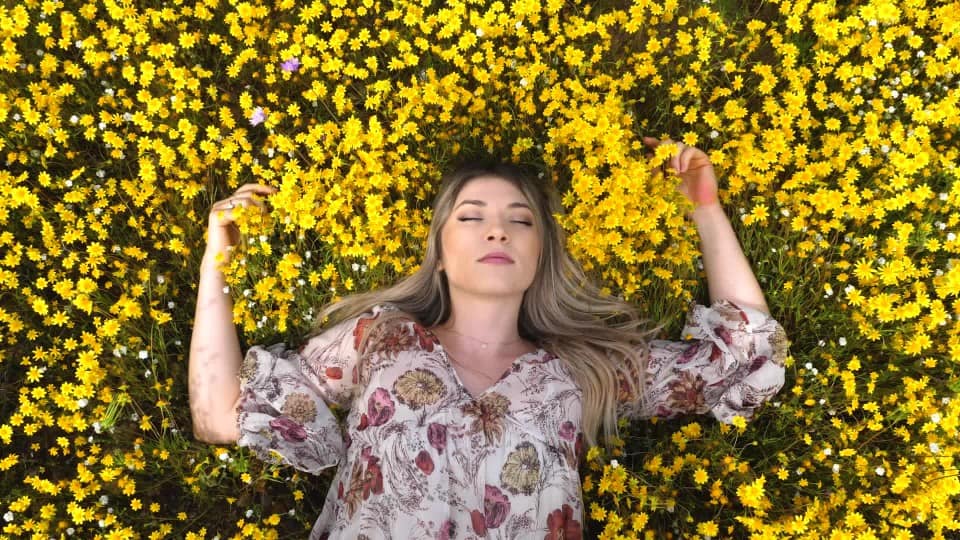 6 Ways to Unwind With CBD this Spring:
1. Try outdoor yoga 🌷
Practicing yoga outside in the springtime can be a great way to connect with nature and find inner peace.
Look for outdoor yoga classes or simply unroll your mat in a peaceful spot and let the sunshine and fresh air rejuvenate you. Incorporating CBD into your yoga practice can help to promote relaxation and reduce stress.
Try using our CBD-infused body balm or one of our premium CBD oils before or after your yoga practice for an extra boost of calm.
2. Enjoy a CBD-infused smoothie or drink 🍓
Start your day off right with a CBD-infused smoothie. Simply add a few drops of our CBD oil to your favorite smoothie recipe or juice for a delicious and healthy way to start your day feeling calm & balanced.
3. Try a CBD-infused massage 💆
You've worked hard and deserve some self-care for your body. Consider booking a massage with someone who is open to incorporating your CBDNorth oil or balm into the massage. Or maybe you have a loved one with a tender touch? This will leave you feeling extra good.. CBD can help to reduce inflammation and promote relaxation, making it the perfect addition to a therapeutic massage.
4. Read a book outside 📚
Find a cozy spot outside and dive into a good book. The peaceful surroundings and fresh air can make for a relaxing and enjoyable reading experience. Pack your CBD edibles for soothing snacking while enjoying the spring feelings.
5. Take a CBD-infused walk or hike 🥾
Take a stroll through a park or nature trail and enjoy the beautiful spring scenery. Listen to the birds chirping and breathe in the fresh air to help reduce stress and promote relaxation.
Take your favourite CBD-infused drinks and edibles or take your dose of CBD Oil before you get walking. CBD can help to reduce anxiety, soothe any aches & pains, and promote a sense of calm, making your walk more relaxing and enjoyable.
If you have some muscle/joint pain or even dry skin, you could also apply some CBD balm to help you get through your journey.
6. Meditate with CBD Outdoors 🧘
Wake up early to watch the sunset or head to your favorite spot to watch the sunset. Soak it all in. Then close your eyes and meditate reaping all the benefits of such a beautiful moment.
Use our CBD oil during your meditation practice to enhance relaxation, clear your mind and promote a sense of calm.
In Summary..
There's many relaxing things to do in the Spring that can help you unwind and enjoy the season. Whether you prefer outdoor activities, spending time with loved ones, or simply taking time for yourself, there's something for everyone to enjoy during this beautiful season.
And by incorporating CBD into your activities fit to your needs, you'll be sure to make the most of your days.
Looking for the Best CBD for Stress Management?
With little to no side effects, CBD is a safe plant-based remedy that doesn't compromise on effectiveness. Rather than causing imbalances in your body the way chemical products tend to do, CBD gives back to your body, helping it ease back into balance naturally.
With a high-quality CBD Product, you know exactly what you're putting into your body & with regular intake, you can naturally bring your body back into balance. Enjoy its long-lasting effect on your overall well-being 💙 
Check out our wide variety of CBD products, made with love in beautiful BC. Whether it's anxiety, stress, pain, sleep, or even skin issues, we've got the perfect all-natural product for your specific needs.