"How Does CBD Help Women Feel Better?"
CBD Education Series
‍In recent years, CBD has become increasingly popular due to its many health benefits. Many women are turning to CBD to address a wide range of health and wellbeing issues.
In this article, we'll explore the potential benefits of CBD for women's health and wellbeing, including its effects on menopause, hormonal balance, stress relief, pain relief, gut health, anxiety and depression.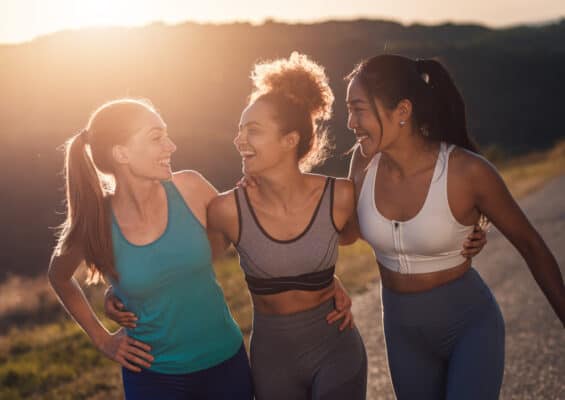 The Benefits of CBD for Womens Health
CBD for Hormonal Balance
If you're wanting to bring balance back into your hormonal system CBD might be just what you're looking for. Studies have found that CBD has a positive balancing effect on the endocannabinoid system, which plays a key role in regulating the body's hormones. It's also known to reduce levels of cortisol, which is the body's main stress hormone.
This means, by regulating the endocannabinoid system and reducing levels of cortisol, CBD may help to improve your body's overall hormonal balance and reduce your stress. Balanced hormones improve your mood, lower anxiety, and improve your overall sleep quality. CBD can alleviate the pain and inflammation during menstruation & menopause symptoms are also likely to have less of a negative impact on your body.
CBD for Menopause Relief
Menopause is a natural biological process that occurs in a woman's body. During menopause, women may experience a range of physical and emotional symptoms, including hot flashes, night sweats, insomnia, depression and mood swings. While menopause is a normal part of aging, it can be distressing and uncomfortable.
Fortunately, research suggests that CBD can be beneficial for reducing these symptoms. It can reduce the frequency and intensity of hot flashes, calm nerves & relax the body, relieve any pain you might be feeling and even help you get a better night's sleep.
Benefits of CBD for Stress, Anxiety & Depression
CBD can also be beneficial for reducing stress and anxiety in women. We mentioned cortisol earlier, the body's main stress hormone. Well, studies have shown that CBD can reduce the body's levels of cortisol which also leads to feeling less stressed! And what's more is it even has the potential to increase serotonin levels in the brain, which can help to improve your mood and reduce feelings of anxiety and depression. Bringing a natural calm back into your mind & body while reducing feelings of tension.
Benefits of CBD for Pain Relief
Taking common painkillers like Ibuprofen has become a quick fix & common way to relieve the body of pain. But it's important to be aware that taking them too often can actually do damage to the body by causing stress & weakening the immune system. Our bodies also build a tolerance to chemical medications meaning that over time, your body might need more of the painkiller to get the same effect or even lead to a dependence/ addiction.
CBD is commonly used to relieve pains such as:
Arthritis

Joint pain

Chronic pain

Inflammation

Headaches
Benefits of CBD for Gut Health
A healthy gut is vital to feeling good in our bodies. Studies have shown that almost 72% of women have suffered from digestive problems, such as IBS within the past year. CBD can be a great natural support in getting the gut healthy again. It reduces inflammation in the gut, which can help to improve digestive function, lessen the symptoms of gut infections and reduce symptoms of irritable bowel syndrome (IBS) and other gastrointestinal conditions.
Summary: CBD Provides Safe & Effective Relief for Women
With little to no side effects, CBD is a safe plant-based remedy that doesn't compromise on effectiveness. Rather than causing imbalances in your body the way chemical products tend to do, CBD gives back to your body, helping it ease back into balance naturally.
With a high-quality CBD Product, you know exactly what you're putting into your body & with regular intake, you can naturally bring your body back into balance. Enjoy its long-lasting effect on your overall well-being 💙
Check out our wide variety of CBD products, made with love in beautiful BC. Whether it's pain, sleep, stress or even skin issues, we've got the perfect all-natural product for your specific needs.
If you ever have any questions, please don't hesitate to email us at: support@cbdnorth.co or hit us up with a message on Instagram!